At our March meeting, Mark Baker, founder of the Gwrych Castle Preservation Trust came to give us an update on the Castle and the work of the Trust. He had shocked the club members in 2003, when he showed us photographs of the interior of the Castle, uninhabited since 1989, which had been vandalised, and damaged by the weather.
The splendid marble staircase, some of the stained glass and the panelling had all been stripped out, leaving the building in a terrible state. The Trust is now concentrating its efforts on the gardens and some of the garden buildings, and we were glad to see in the before-and-after photographs that they are slowly coming back to life.

Mark illustrated the early history of this huge estate with views from old prints, engravings and paintings. One drawing showed the architect's ideas for the new Castle, which had elements taken from Windsor, Raglan and Harlech castles, but owner Lloyd Bamford Hesketh had his own ideas of how his home should look. The foundation stone was laid in 1819 and this very theatrical building developed over many years.

Winifred, Countess of Dundonald, grand-daughter of Lloyd Bamford Hesketh, was one of the most interesting personalities to live at Gwrych. The estate had been in her family for generations, and she was a formidable lady, married to the 12th Earl of Dundonald, who lived at their Scottish estate. She managed Gwrych herself, and was passionate about Wales, its traditions, music, arts and language, and was a patron of the arts. A generous benefactor, she founded and funded two military hospitals in WW1 and on her death in 1924, the estate was sold, and the money raised given to the Church in Wales.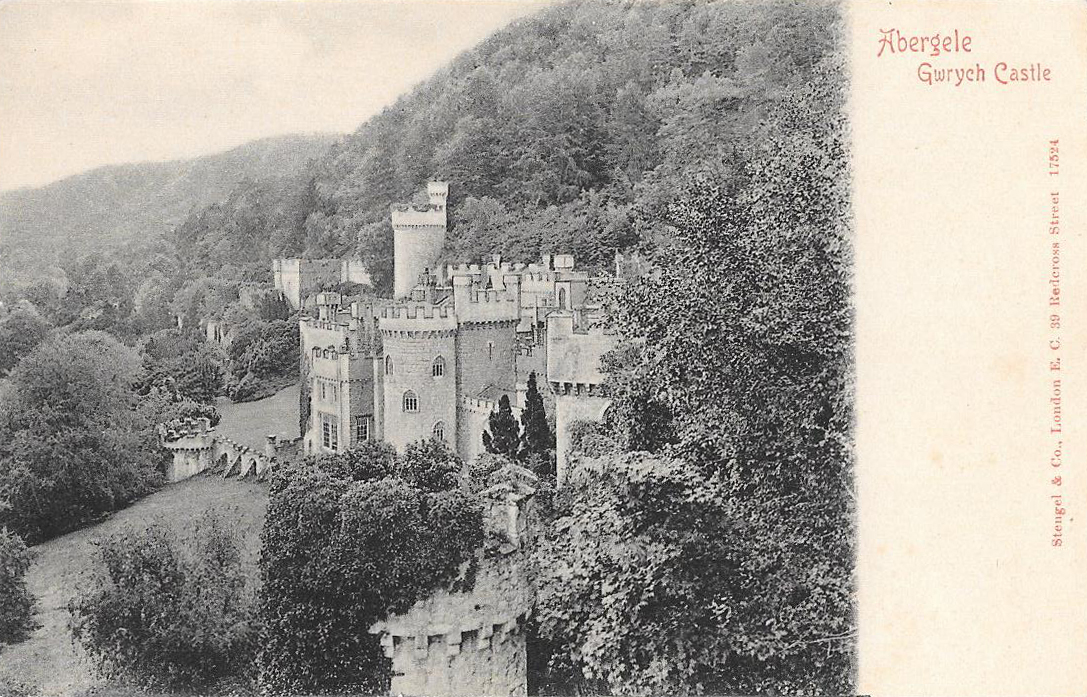 Gwrych had several owners over the next 7 decades, but it will be fondly remembered by holidaymakers in the 1960s and 70s for its jousting events and miniature railway. Sadly, as yet, none of the proposals for the renovation of the Castle itself has been successful.
We have asked Mark to come back in 2025 to show us how the work on the Castle is progressing, but you can keep up-to-date and find out about visitor days at www.gwrychtrust.co.uk